OUR STANDARD

History of TOYO
Customers are pharmaceutical and food manufacturers. Flowering with powder packaging technology
The Japanese packaging industry began after the 1950s. The reason is
Hygiene issues
Preservation
Convenience of transportation
There was a growing interest in.
Above all, we are a specialized manufacturer that has developed around the packaging machine technology of "powder sachets". Since its establishment in 1957, it has been advancing its technology in a way that responds to trends and requests from users (pharmaceuticals, food manufacturers, etc.).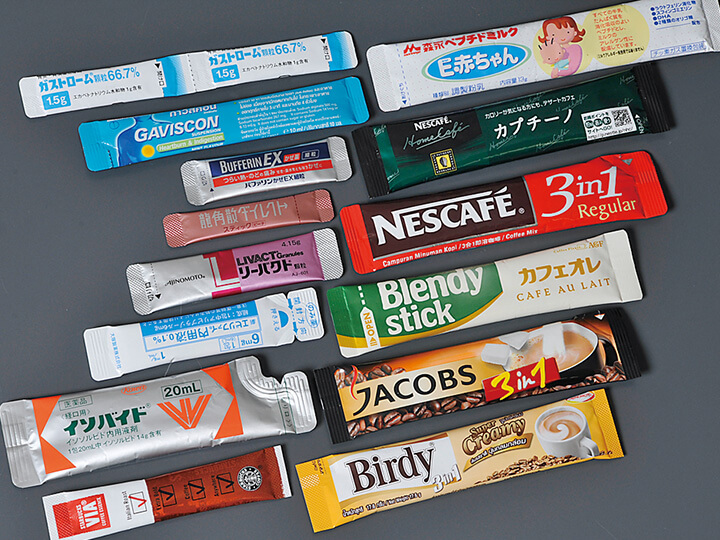 Stick packaging
In the food and seasoning field, we started with a machine that wraps powdered juice and seasonings in small packages. After that, instant retort foods appeared. We have been constantly developing products in line with the demands of the times, such as the diversification of packaging such as large bags, medium bags, and small bags.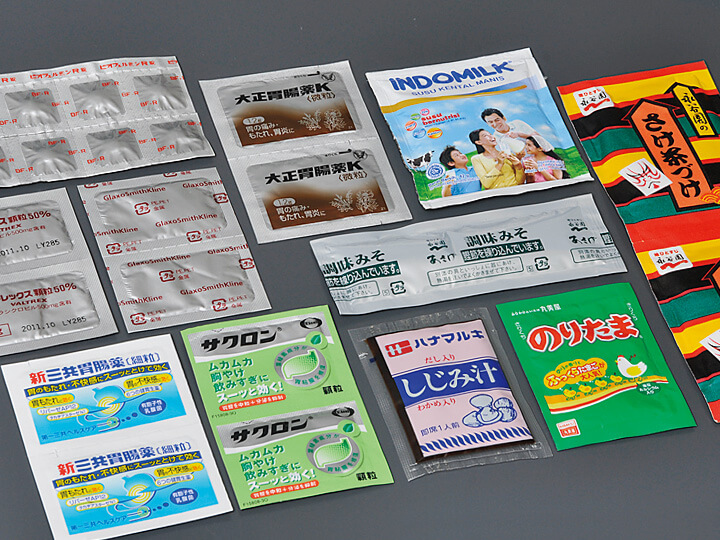 Four-side seal packaging
On the other hand, in the pharmaceutical department, we will develop a method of sealing from medicine wrapping paper with a film or the like. Every time we clear the Pharmaceutical Affairs Law, we have evolved the packaging technology for fine particles.
In the industry
Developed packaging machines for pharmaceuticals, foods, seasonings, etc. with our own technology
Since our establishment in 1957, we have manufactured all packaging machines on a made-to-order basis.
Originally the packaging machine
Hygienical
High storage stability
Convenience of transportation
It was born to realise the merit of packaging.
In the domestic packaging industry, we are demonstrating our high technological capabilities in the field of "powder". Currently, about 55% of sales are pharmaceuticals, about 20% are food-related, and 25% are chemicals etc. We have been operating as a business partner of various companies. We are proud of the high reliability for the packaging quality
Ability and future potential
Entered the liquid packaging field by applying powder packaging technology
For example, in the past, most medicines were wrapped in medicine wrapping paper. At that time, there was a wrapping machine that wraps with medicine wrapping paper, but we have developed a new automatic wrapping machine that uses a film that enables mass production about four times as much. Since then, we have announced one after another a multi-row machine that enables packaging of more than a dozen sheets at a time, a new packaging material and a model that supports a wide variety of contents. Currently, we are working on development by applying the technology to the liquid packaging field.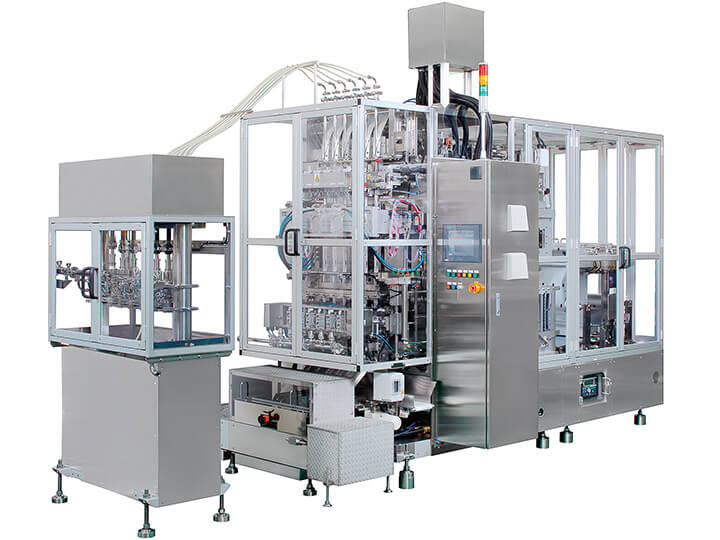 Key word
From design to manufacturing, technician's "masterpiece"
At the request of the user, we devise an idea, create a design drawing, and outsource the necessary parts to the cooperating factory. After that, when all the parts are delivered to our manufacturing factory, they are assembled by repeating adjustments. It's like the joy of building a plastic model on your own as a kid. This is where our engineers are proud.